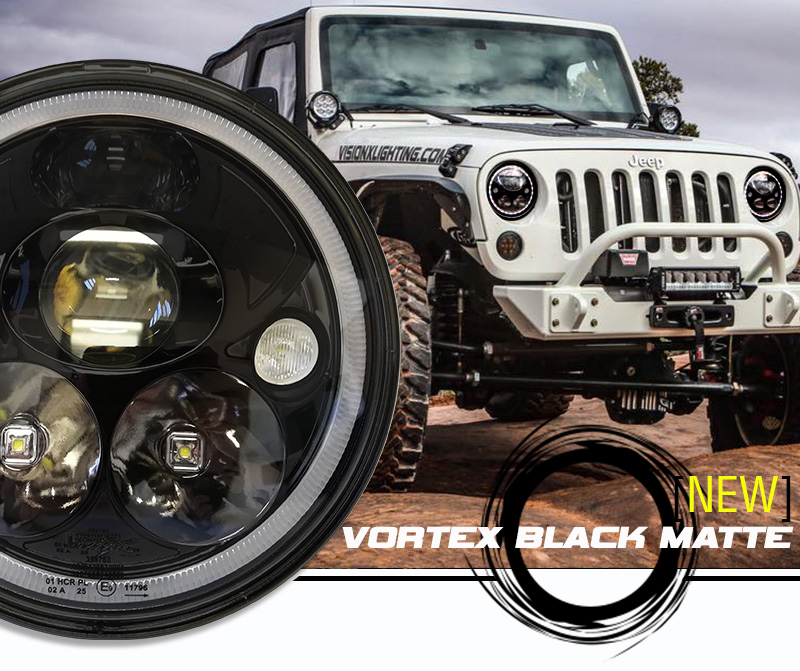 VISION X PRESENTS THE NEW VORTEX MATTE BLACK
Looking for tremendous Look and great light output for your customers?
"The Headlight Vortex is now available in Matte Black"
Universal Applications The Vortex was designed to be used by any vehicle that currently has a 7″ Factory Headlight, or has a custom fit 7″ mounting area. Jeeps, Classic Cars, and Motorcycles were all kept in mind while the Vortex was engineered, making it the perfect light for those applications.
Read More