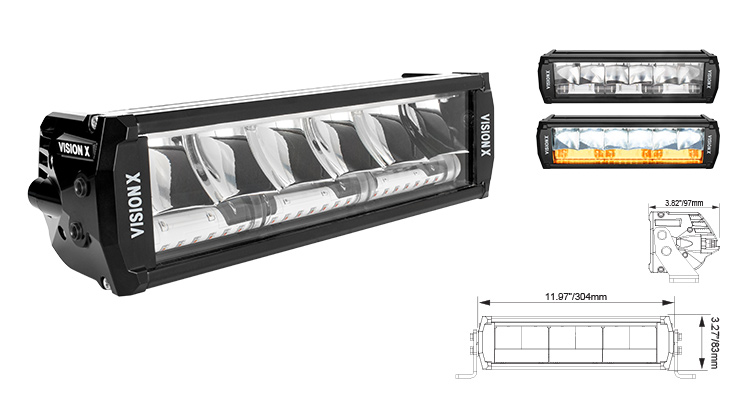 Features
Dual Fonction Lighting Technology: New Vector Reflector and Photon Light Core technology for dual function lighting
Race-inspired Side Mounts: The Shoker come with heavy duty Race-Ready side mounts that are built to pitlive any abuse
High Output CREE LEDS: Utilizing top binned XP-L-HI and XP-E2 Cree chips; the shocker was made to outshine the competition.
Certifications: CE, RoHS, IEC 62471
Dimensions: 304/83/97mm
Weight: 2.55 kg
Voltage: 9-32V DC
Amperage: 2.5~12.5A@24V DC - 5~25A@12V DC
Vibration Rating: 21.2 Grms
The Shocker Dual Action LED Light Bar brings versatility and lighting power to the forefront by allowing you to adjust your vision ti the ever-changing driving conditions with the flick of a switch.
Experience the all nex VRT (Vector Reflector Technology) at night speeds to shine long distance with a wide driving beam that also fans across the trail.
When dust and fog tries to slow you down, engage the Amber PLC (Photon Light Core Technology) to penetrate the night by reducing shadows and white-out by using the proper Amber lighting color and wide-elliptical shaped beam.